2018 Annual Lunch and AGM
Victoria's grain industry's networking event of the year, the GIAV Annual Lunch and AGM, was be held at Carousel, Albert Park on August 31. 118 members and guests attended the meeting and were enlighten  on life after deregulation with our member's panel, "The Long and Short of it". Our Crop Outlook panellists discussed crop outlook, east cost demand and possible supply options given the critically low production.
Carousel, as a Melbourne landmark and located on Albert Park Lake, was our venue for the GIAV Annual Lunch this year.
Production Outlook In the morning a group of respected panellists provided a region-by-region review of grain, pulse and oilseed production outlook. Not since export wheat deregulation 10 years ago has east coast Australia depended so much on production in south-eastern Australia.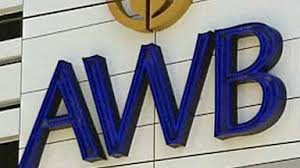 AGM -In the morning the GIAV conducted its Annual General Meeting at Carousel Cafe 22 Aughtie Drive Albert Park.
Presentations
Stephanie Russo NAB – Support for Sustainable Farming from the Natural Value team at NAB
Antony Borgese Pacific National  – Rail and road to feed grain to the north
Riverina and Mallee Crop Reports
Wimmera and Western District Crop Reports
Hannah Janson Aust Crop Forecasters – Production Outlook for Australia and implications for export and domestic demand
Phil Lawford NAB – ForEx and Economic Update