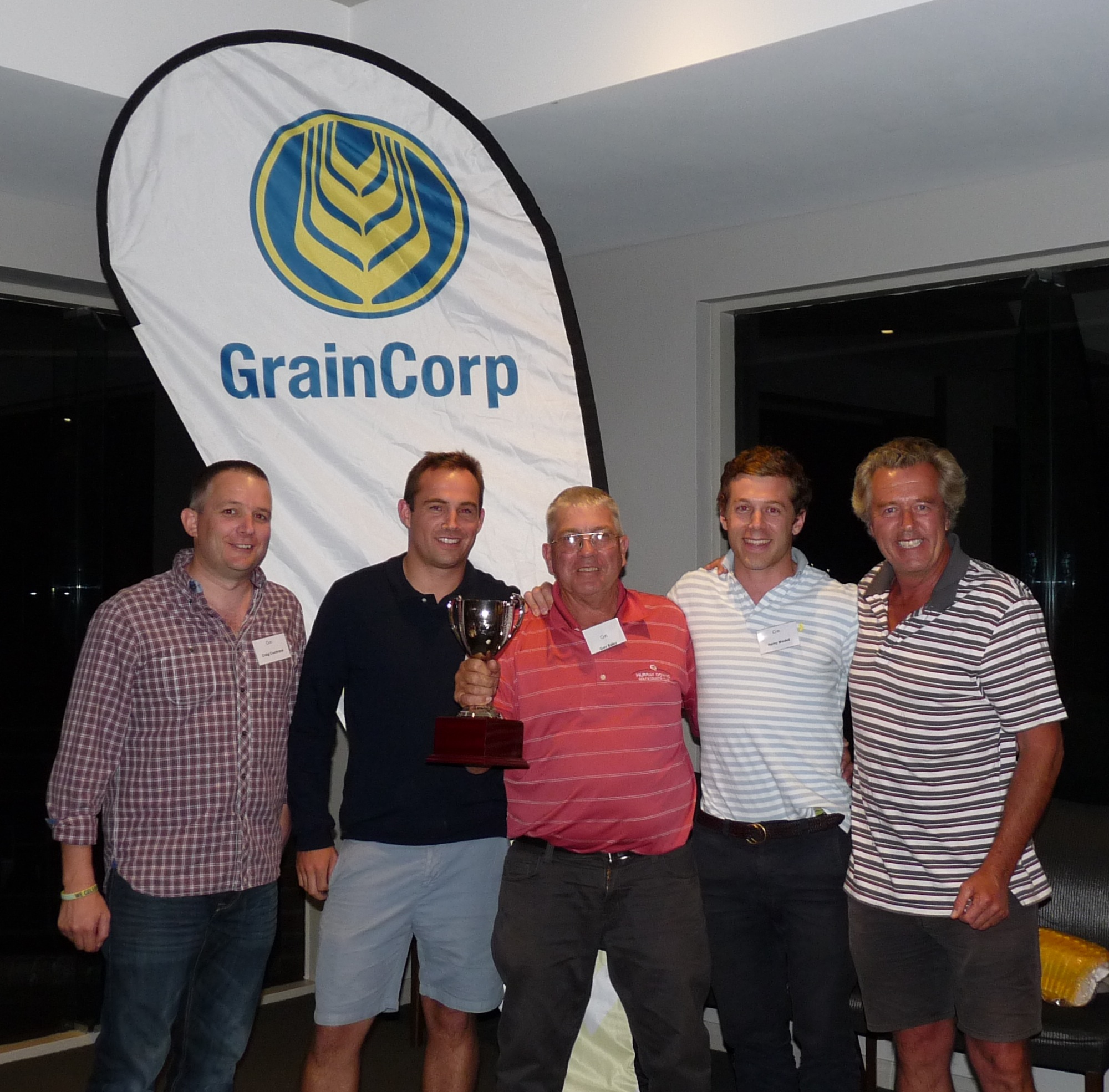 2014 GIAV GOLF DAY – sponsored by GrainCorp Ltd: RESULTS
The 2014 GIAV Golf day was held on  Monday 17 March 2014 in nearly perfect weather conditions.  Once again, GrainCorp Ltd  generously agreed to sponsor the Golf day, which was  followed by the traditional dinner and awarding of trophies.
Some took the golf more seriously than others but all enjoyed the day, and the refreshments cart was working hard to keep up.
For the record the results for the day were as follows:
First place – Mark Drum, Gary Bailey, Tom Lyons, Henry Wedell
Second place – Simon McNair, Stuart Holland, Norm Lee Andrew Kelso
Third Place – Dominic Hogan, Luke Weston, Craig Perkins, Brendan Dart
Nearest the Pin (17th Green) – Janine Gale
Nearest the Pin ( 9th Green) – Mick Whitford
Longest Drive (7th tee) – Mark Fitzgerald
Many thanks to Craig Cochrane for organizing the sponsorship, and to Adrian Murphy for organizing the teams and the trophies.
Terry Roche