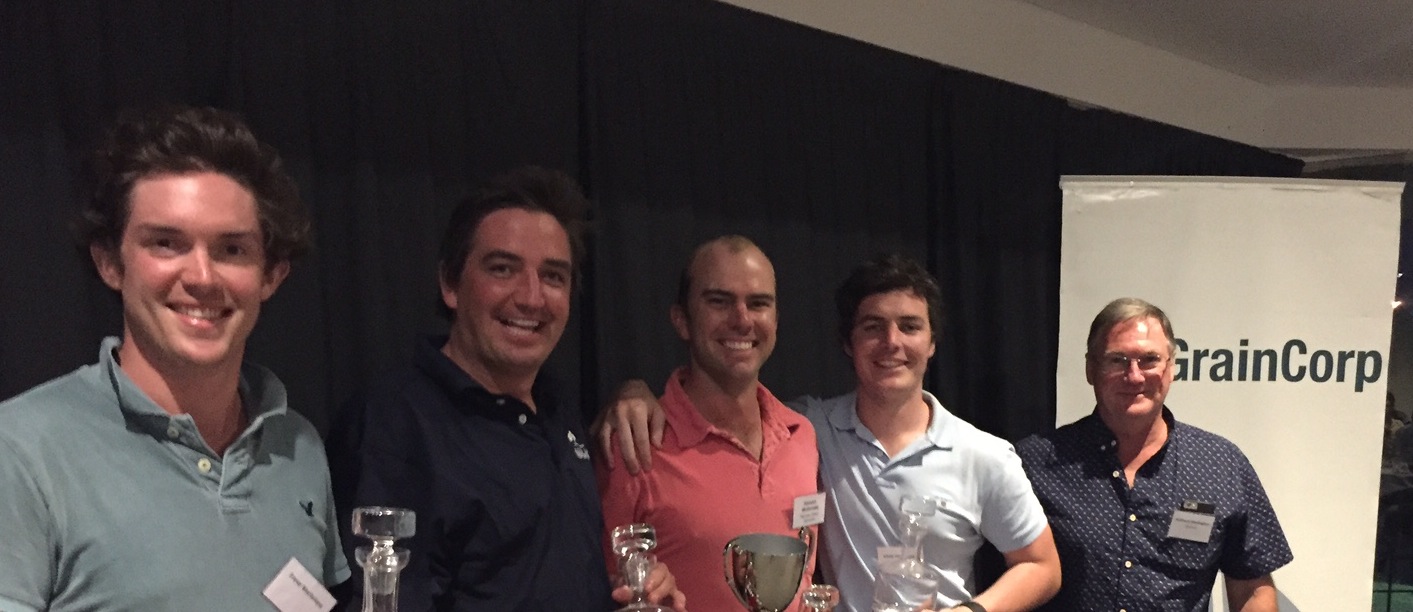 2016 GIAV Golf Day – Monday 7 March
On March 7, the Box Hill Golf Club was once again the host for another successful GIAV Golf Day, sponsored by GrainCorp. 65 golfers enjoyed ideal conditions on the day, which w as six more players than the 2015 Golf Day.
A feature of the day was the great service provided by the members who drove the golf carts to deliver the much-deserved refreshments during the day. Our thanks go to cart drivers Bianca DeVito, Katrina Liston and Loreto Carrasco.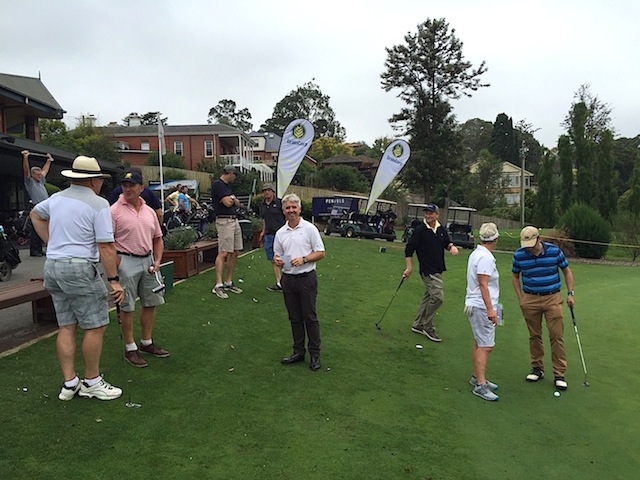 Members enjoyed some competitive putting with the FCStone Put Option competition before and after the game. Andrew Witney of Grainflow was the winner taking home the Odyssey Putter prize.
Golfers and members enjoyed the evening dinner when trophies were presented by Adrian Murphy, who was dinner MC, and Anthony Mellington who represented the Major Golf Day Sponsor GrainCorp.
GIAV Life Member Peter Schwarz, who had arranged many golf days over the years, also joined members for the dinner.
The overall winning team for the 2016 GrainCorp sponsored GIAV Golf Day with a score of 52.75 was:
Hamish McDonald  Riordan Grain
David Wood              Glencore Grain
Fraser MacFarlane  Glencore Grain
Chris Hargreaves    CBH
Second placed team with a score of 53.625 was:
Andrew Ball          AR Ball
Janine Gale           Cargill Australia
Antony Borgese   Pacific National
Gareth Troy          Pacific National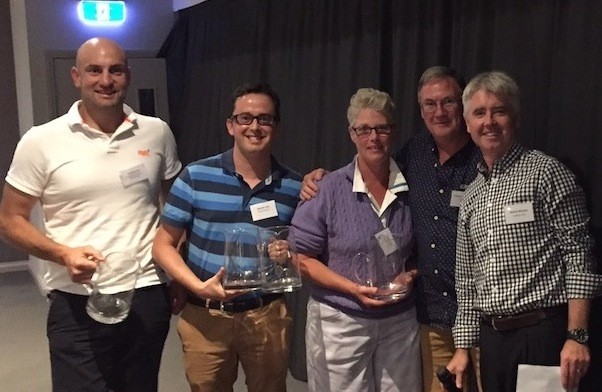 Third placed team with a score of 54.25 was:
Gary Bailey                Baileys Transport
Mark Drum               Cargill Australia
Henry Weddell         Cargill Australia
Brendan Dart            Cargill Australia

Nearest the pin winner on the sixth hole was Andrew Witney of Grainflow with a distance of 3.03 m
Nearest the pin winner on the ninth hole was Hugo Steinfort of NZX with a distance of 0.45 m
The longest drive was Mark Fitzgerald of Glencore.
Our thanks once more to our Major Sponsors GrainCorp for helping to make this day possible and the fantastic giveaways they generously provided to all golfers on the day. Thanks also to FCStone Australia as sponsor of the putting competition and to our members who regularly donate trophies for the day, namely:
GIAV President
J & R Tyner Grains Pty Ltd
Perkins Commodity Brokers
Irwin Stockfeeds
Riordan Grain Services
AT Waterfield & Son Pty Ltd
Broadbent Grain
Langdon Grain Logistics
Wilken Grain
D&M Stockfeeds
Castlegate James Australasia Pty Ltd
Rural Logic P/L