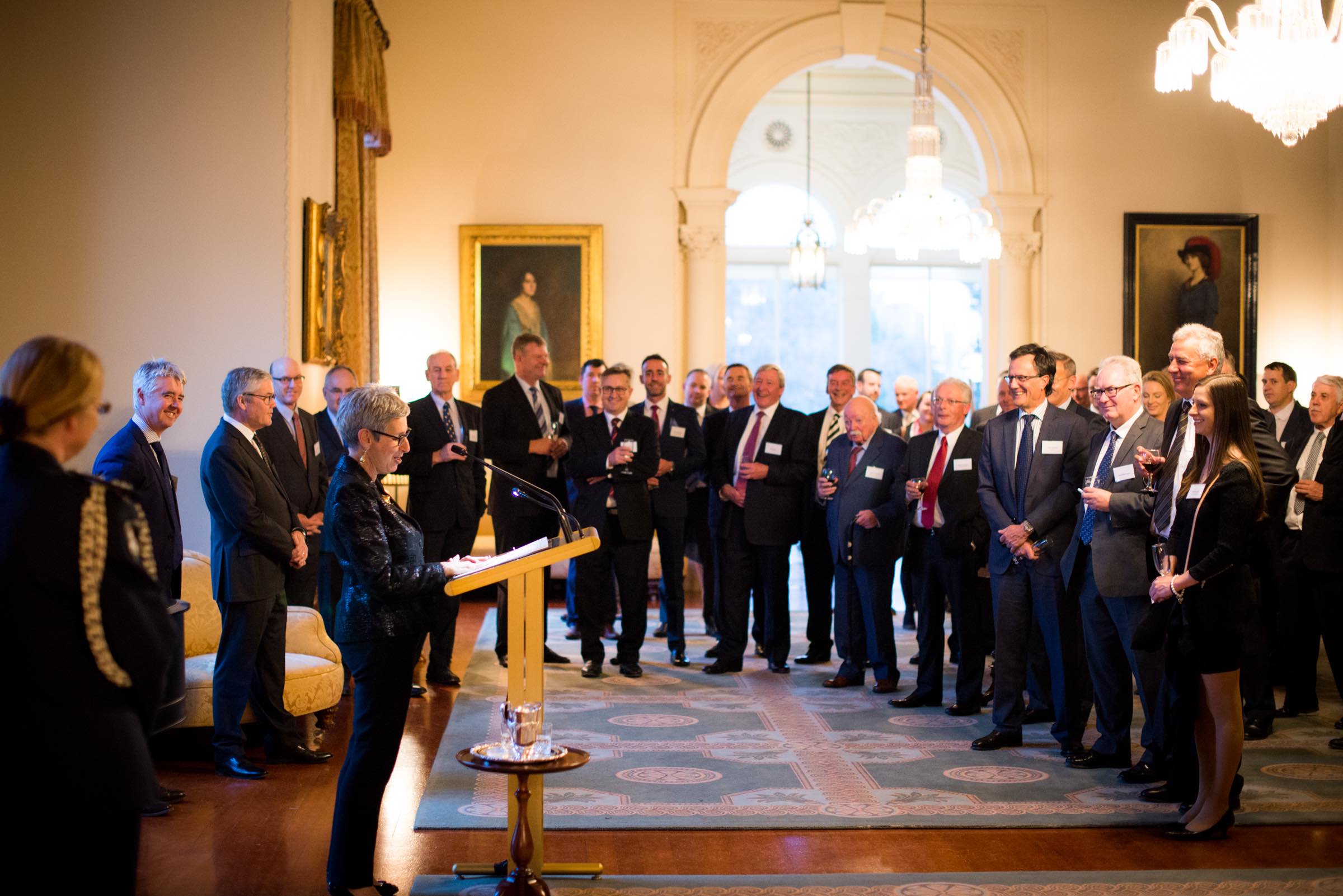 Centenary Recognised at Government House Reception
In our centenary year, the GIAV membership has been honoured through invitation to a reception at Government House hosted by  The Honourable Linda Dessau AC, Govenor of Victoria and  Mr Anthony Howard QC.
Over 70 GIAV members and dignitaries attended a function at Government House on 21 September 2017. In her address Her Excellency eloquently linked the history of the Government House, the growth of Victorian economy and the export of grain with the production and trade of grain in Victoria.
In response, President Adrian Murphy recognised the hard work of the members of the GIAV (prior to 1997 known as the Melbourne Corn Exchange), GIAV's Life Members, the grain growers who underpin our industry and Her Excellency and Mr  Howard for their kind invitation to Government House.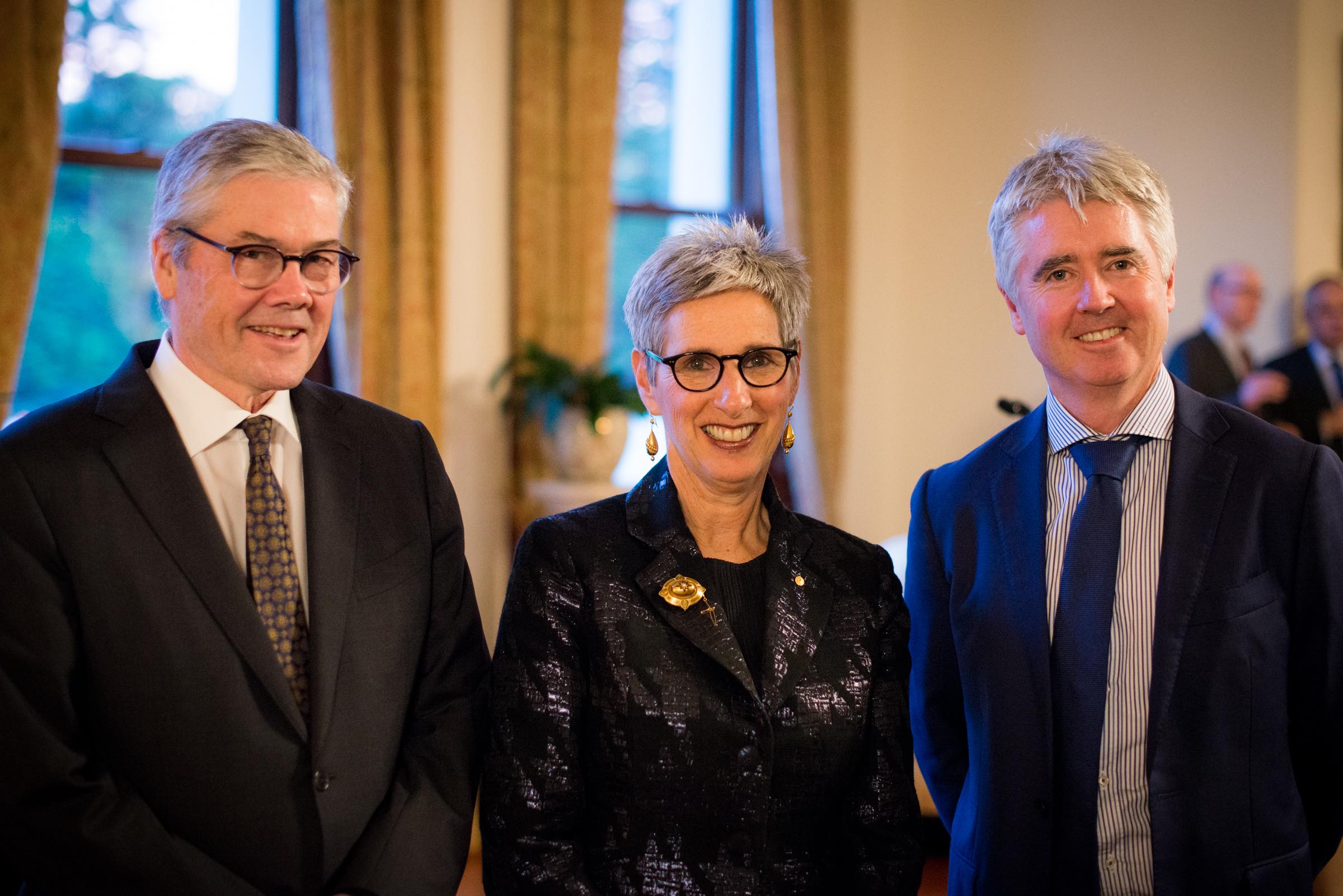 Initially known as the Melbourne Corn Exchange (and since the mid 1980s as the Grain Industry Association of Victoria) our organisation has and still represents members of the Victorian grain industry post the farm gate. Initially the GIAV was responsible for determining the quality of Victorian wheat and communicating this to the British grain exchanges of London and Liverpool.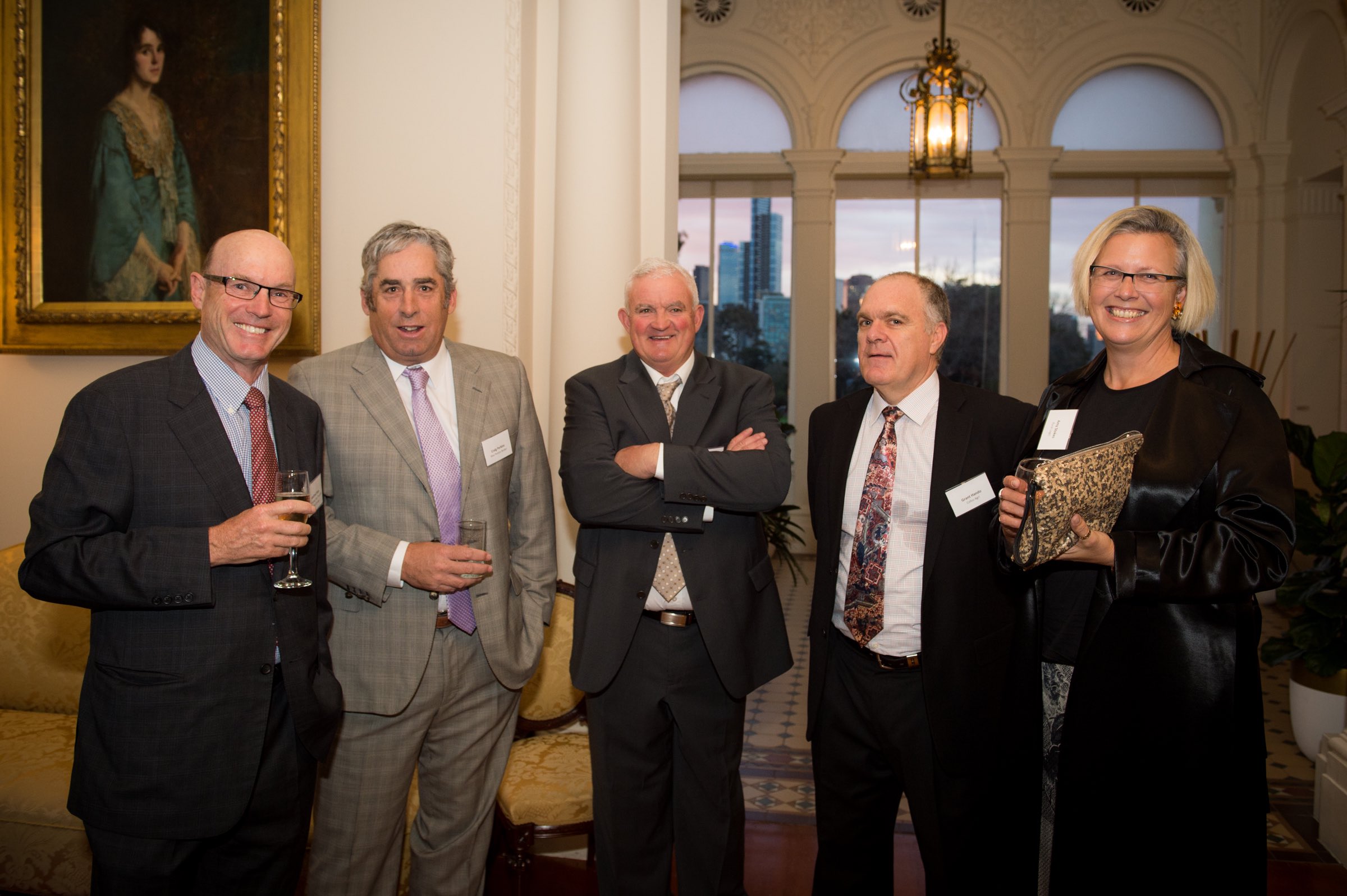 Following  the excitement of the hosted reception, members enjoyed some social drinks in the city.