2017 Annual Lunch & AGM
Members and guests once again enjoyed the Victorian grain industry's networking event of the year, at the GIAV Annual Lunch, which was held at the Lakeside Stadium, Albert Park. Panellists discussed the crop outlook for SE Australia, including the declining production conditions in NSW, carry over stocks and possible new crop supplies

Production Outlook was much more significant given the massive shipping program and the realisation that cereal grain crops were not as big in the northern states. The morning panel of respected members provided a region-by-region review of grain, pulse and oilseed production outlook.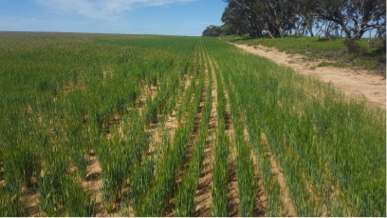 Looking back was the focus of our lunch time panel of members who reminded us of the tales and characters active in the grain trade in southern Australia during the recent portion of our 100 years of operation in this the 100th year of the GIAV/Melbourne Corn Exchange.

Sponsors of our 2017 lunch were the NAB and members appreciated the economic update and discussion of sustainable farming and how it has future implications for rural financing. 

Election  Three members retired from the committee under normal GIAV rules (Michael Wood, Adrian Murphy, Andrew Kelso) and were eligible to renominate for the committee. All three retiring committee members renominated and their nominations were correctly received by the Secretary within the permitted time. As the number of nominations equalled the number of vacant committee positions, there was no need for an election and Andrew Kelso announced that all three nominees were declared appointed.