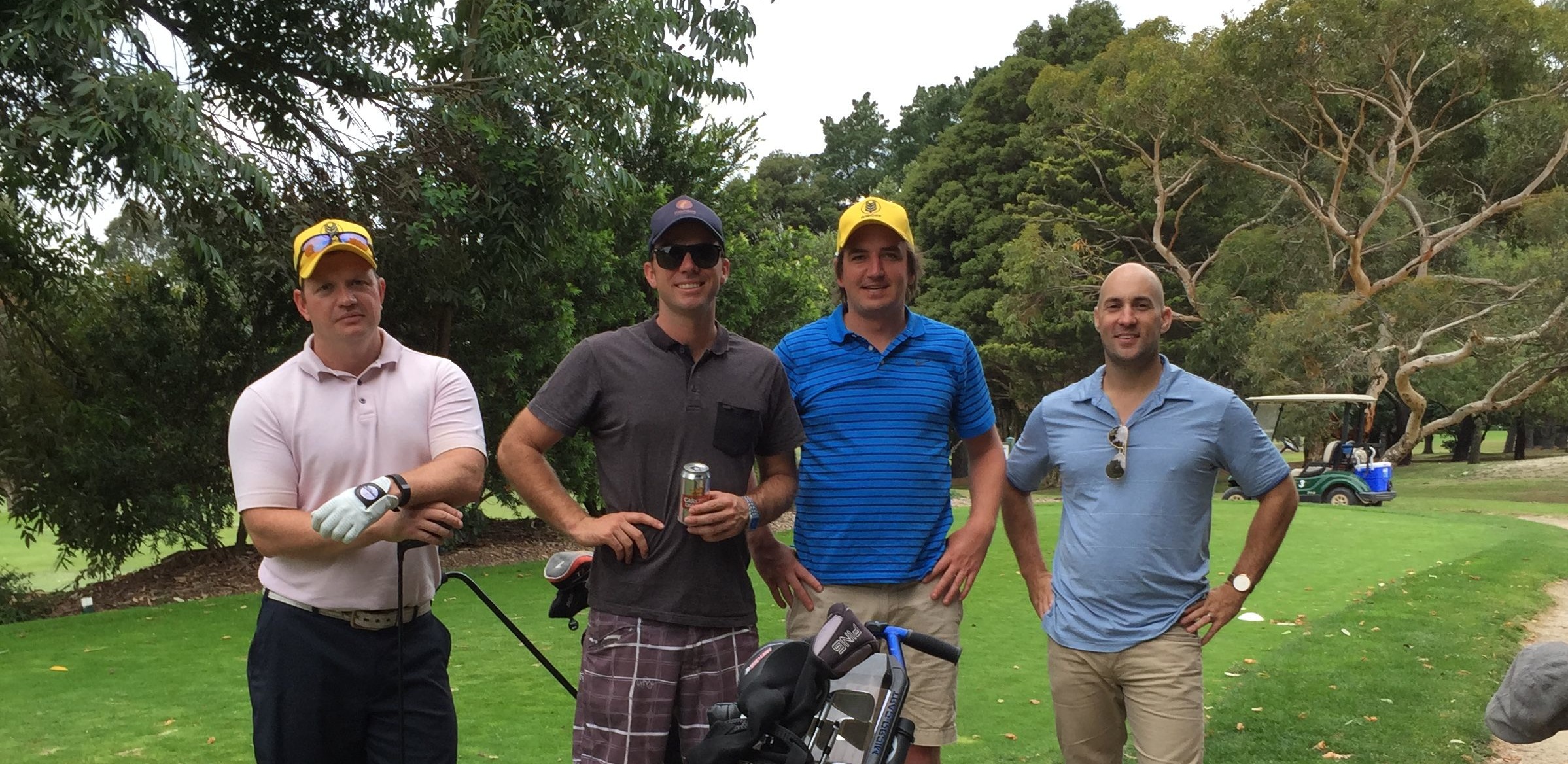 2015 GIAV Annual Golf Day Results- Sponsored by GrainCorp
Once again, members were treated to an great day of golf and networking at the 2015 GIAV Golf Day held at the Box Hill Golf Club on Monday March 16.
The winning team was:
Mark Fitzgerald of Glencore
Damian Lee of Glencore
Grant McDougall of Grainflow
Andrew Witney of Grainflow
As shown below the winning team were presented with the President's Cup by Craig Cochrane of GrainCorp.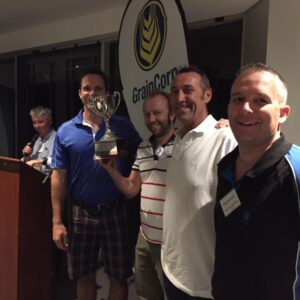 Members enjoyed the first FCStone Put Option competition which was won by James Dunlop of Peter Cremer Australia, shown below being congratulated by Brett Cooper of FCStone.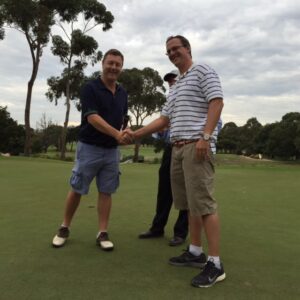 Overall runners up for the day shown below were:
Hamish McDonald of Riordan Group
Jeremy Swincer of Max Perkins Broker
David Wood of Glencore Grain
Moystn Gregg of Glencore Grain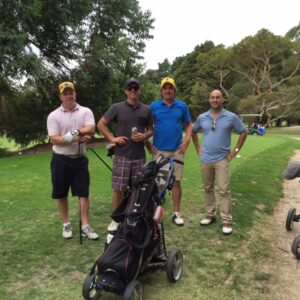 The third placed team on the day as shown below was:
Brett Cooper of FCStone
Michelle Kerr of Riordan Group
Kristen Hopkins of ASX
Tremayne Watts of Cargill