GIAV Golf Day and Dinner – Monday February 26
Grain Industry Association of Victoria (GIAV) and our Major Sponsor GrainCorp Operations Ltd, hosted members and colleagues at our 2018 Annual Golf Day and Dinner at Box Hill on February 26.
Once again we all enjoyed the great course at Box Hill Golf Club.
The place getters in the ambrose competition are listed below.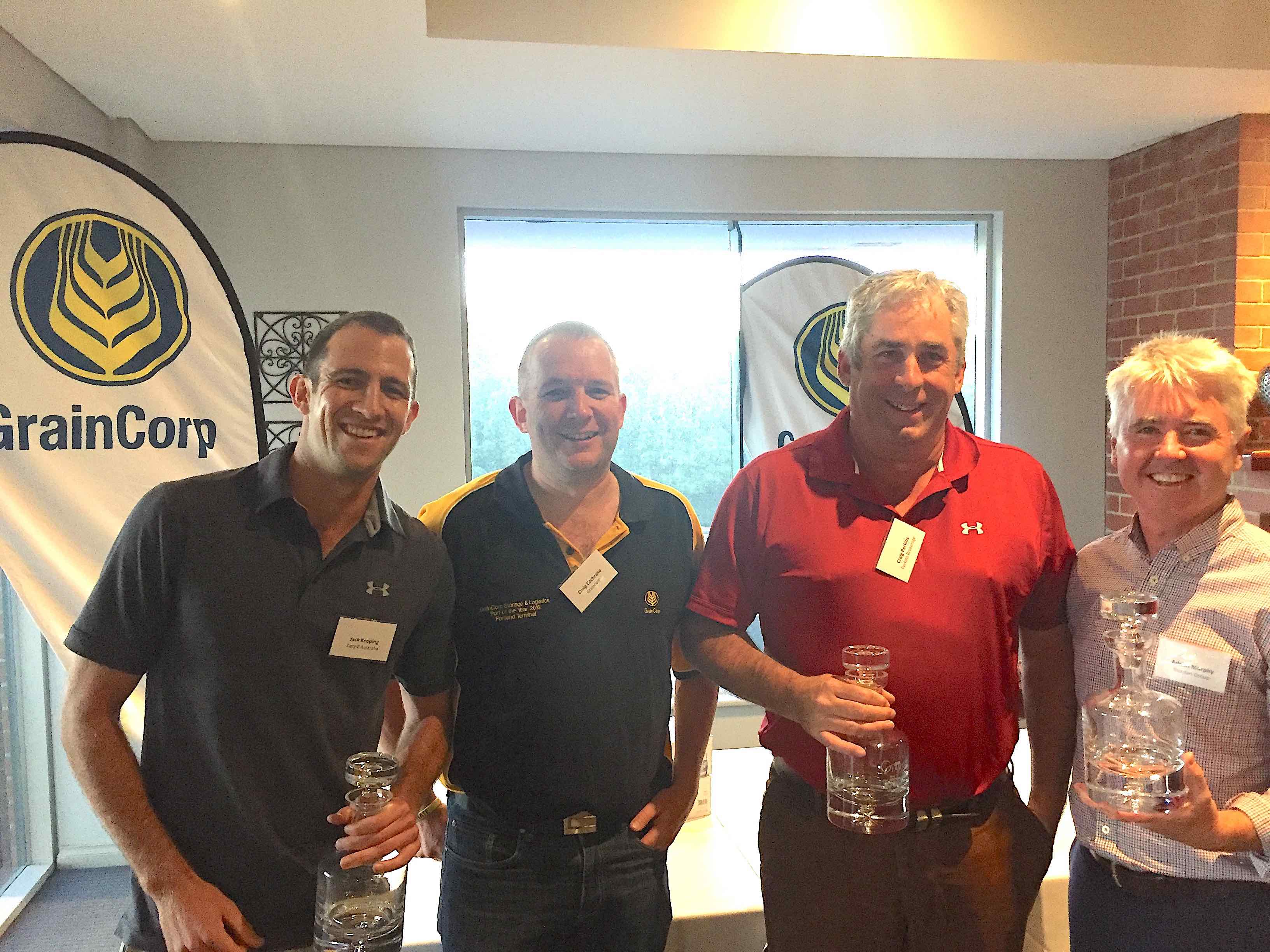 First place
Jack Keeping – Cargill Australia
Craig Perkins – Perkins Brockerage
Adrian Murphy – Riordan Grain
Michael Broadbent – CHS Broadbent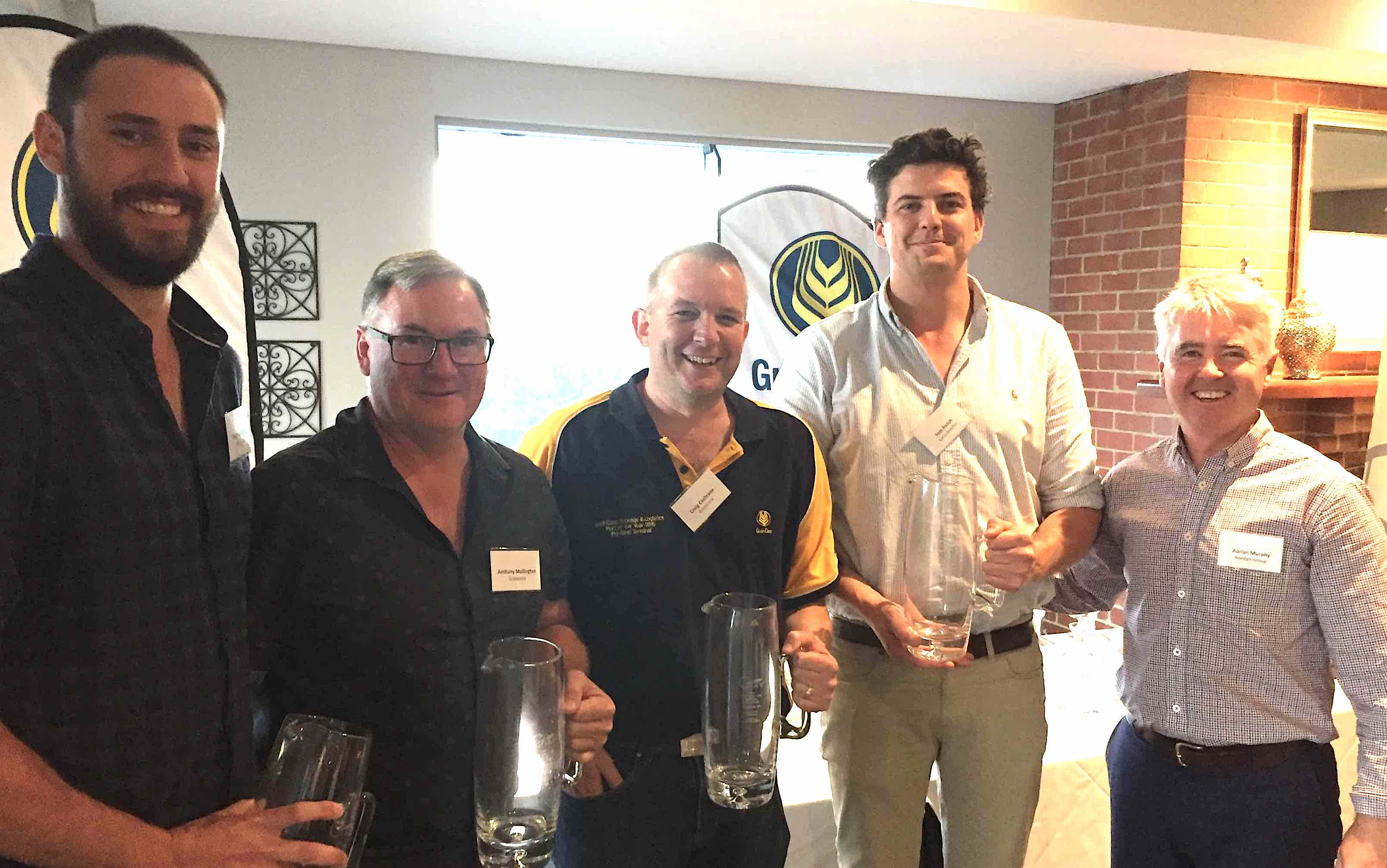 Second Place
Patrick O'Rourke – GrainCorp Operations
Anthony Mellington – GrainCorp Operations
Craig Cockrane – GrainCorp Operations
Sam Roache – Louis Dreyfus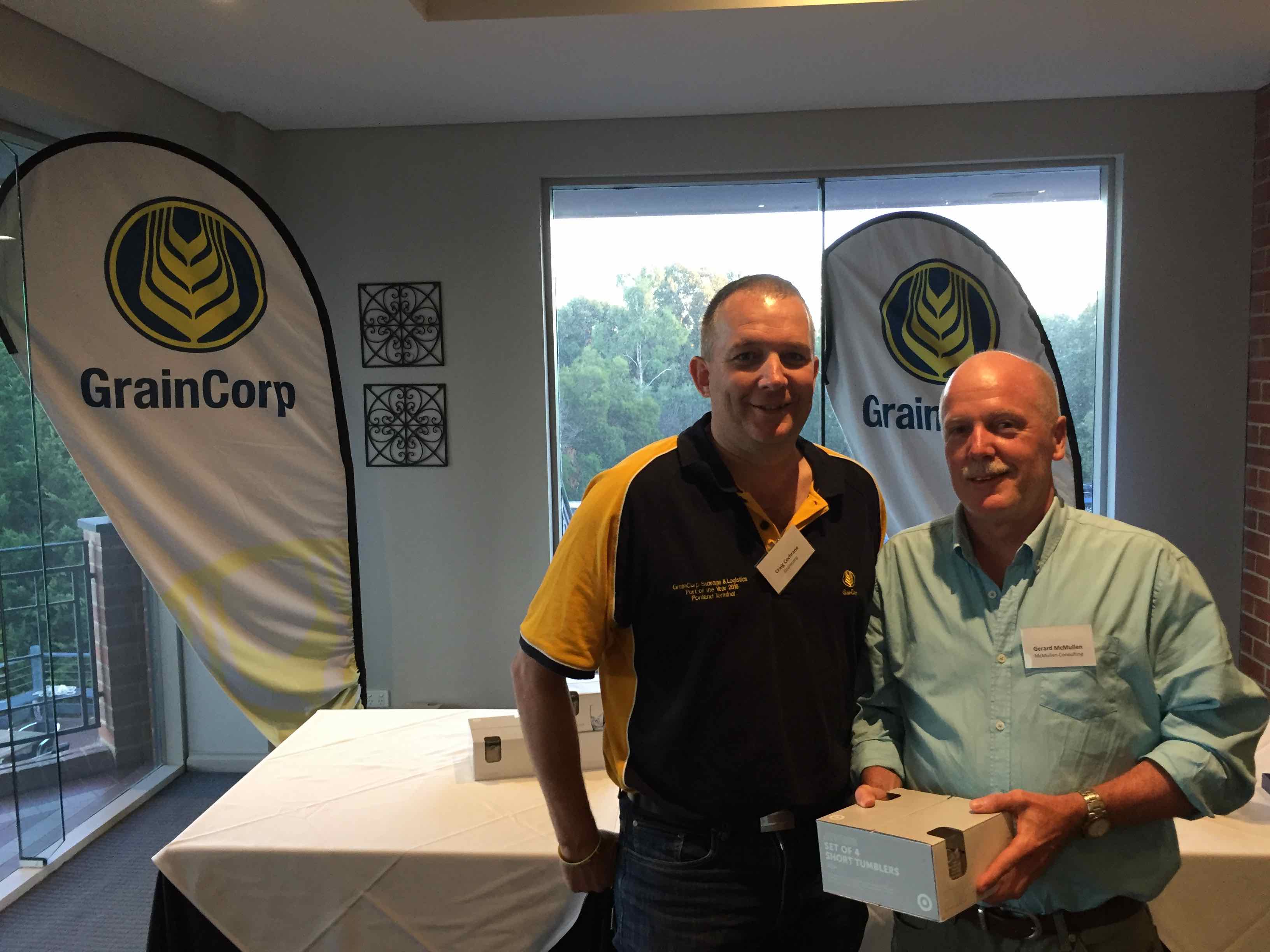 Third Place
Gerard McMullen accepting the trophies on behalf of
Gerard McMullen – McMullen Consulting
Michael Loader – CHS Broadbent
Mitch Morrison – Morrison Advisory
Craig Grigson – CHS Broadbent