GIAV Annual Lunch and Meeting
The GIAV held a very successful 2015 Annual Lunch and Meeting  on Friday 28th August 2015.  Our Annual Lunch was sponsored by the NAB and held at the Lakeside Stadium, Albert Park.
Crop Production Outlook Panel
In the morning the following members provided an insightful discussion of the state of the winter crop production for south eastern Australia:
Adrian Murphy –   Langdon GL
Bill Donnellon –   Donnellons BH
Richard Wilken –   Wilken Storage
Reagan Stroud –   Pearsons Group
Josh Philips –   Kelly Grains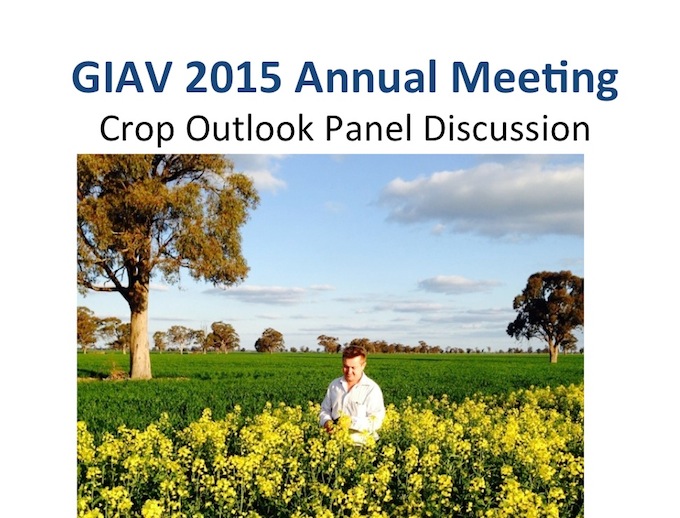 Please contact the Secretary if you would like a copy of the crop production information and notes that were taken during the panel discussion.
Keynote speaker
Over looking the Lakeside sports field and city skyline, the newly refurbished Stadium was be a perfect backdrop for Drew to deliver tales of his life as a member of the ABC Grandstand team, Channel 7 sports commentator and his coverage of the Olympics, footy and cricket.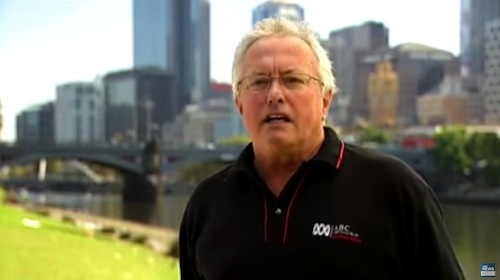 Committee Election
At this year's AGM, Brad Knight of GEO Commodities and Chris Spano of Bunge were nominated for two of the three vacant positions on the GIAV Committee. Chris Liston of Cargill was nominated from the floor of the meeting and re-appointed to the Committee. All three nominees were appointed and welcomed to the Committee.
Following the meeting, the committee selected the office bearers and the Committee of GIAV now consists of Andrew Kelso as President,  Adrian Murphy as Vice President, Michelle Kerr as Treasurer, Michael Wood, Craig Perkins, Peter Allen, Craig Cochrane, Brad Knight, Chris Spano and Chris Liston.
During the lunch the outgoing President Michael Wood thanked retiring Committee members David Brook and Bill May for their many years of contribution to the GIAV.