2018 Annual Lunch and AGM
Victoria's grain industry's networking event of the year, the GIAV Annual Lunch and AGM, will be held at Carousel, Albert Park from 10 am to 3 pm on August 31. Characters of the grain trade will join us 'At the Bar' and enlighten us this year on life after deregulation. Panellists will discuss crop outlook, east cost demand and possible supply options given the critically low production.
Carousel, as a Melbourne landmark and located on Albert Park Lake, will be our venue for the GIAV Annual Lunch this year.
Production Outlook In the morning a group of respected panellists will provide a region-by-region review of grain, pulse and oilseed production outlook. Not since export wheat deregulation 10 years ago has east coast Australia depended so much on production in south-eastern Australia.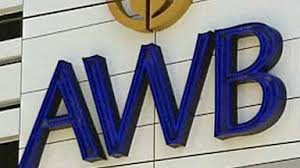 The Long and Short of it – During lunch will be a casual series of stories of the grain trade, both before and after export wheat deregulation, from characters of the industry.
AGM At 10 am on Friday August 31, the GIAV will be conducting its Annual General Meeting at Carousel 22 Aughtie Drive Albert Park. A nomination form is attached for members wishing to nominate for the committee.
Registration is due before August 24.
Click here for the registration form.